Natural Landscape Photography Awards 2021, Part 1
As every year, the Natural Landscape Photography Awards was held in this year 2021, a global competition in which more than 1300 professional photographers from over 47 countries in five continents participated this year. As the name suggests, the aim of the competition is to find and premiere the best photographic works with a natural theme. An interesting way to feed environmental issues on the one hand and to take the pulse of the global photographic panorama on the other.
The contest
And like every year, this year too I have dedicated a few hours to viewing the products of the "colleagues" who participated in the competition because, as I believe I have already told you in other posts on this blog, I am firmly convinced that it is that you are of Mr. Nobody whether your name is Oliviero Toscani, none of you, of us, can be said to have ever arrived in life as in an evolving sector such as photography, where art is reworked from time to time by the latest technological solutions of the moment.
The winner image
I therefore decided to share two winners of the Natural Landscape Photography Awards 2021 on my blog, namely the winning photo of the contest and the winning photographer.
In this first post I will tell you about this photo, taken by Paul Hammett, which was the winner. The scene is nothing short of spectacular. Some would call it a lucky coincidence and yet I am willing to bet that it is the result of hours of patience. What is it about? You can see it clearly is the moment in which not one but several lightning bolts decide in unison to discharge on the snowy peak of a mountain.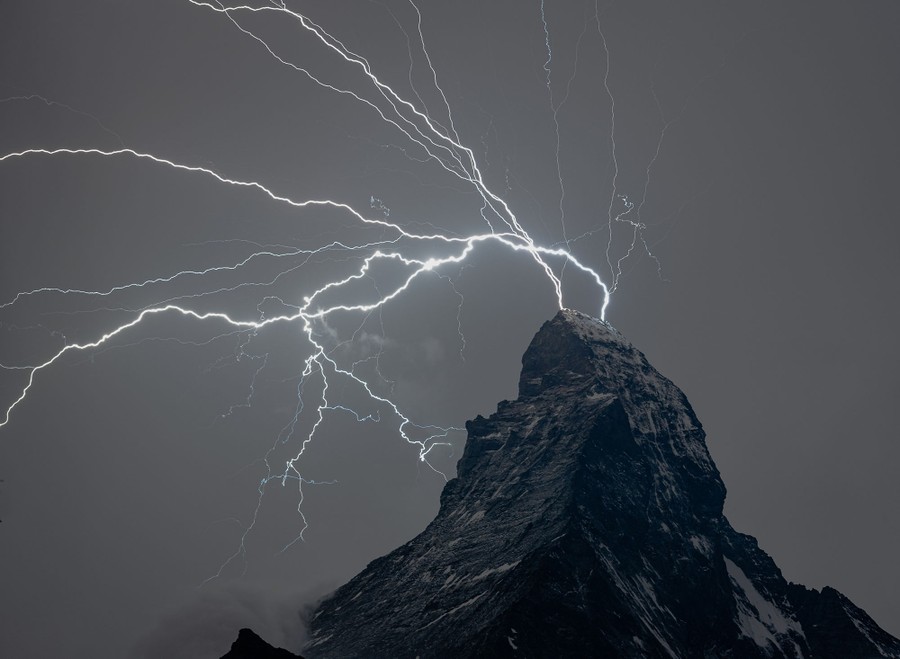 Description
Perfect play of light and shadow as well as the use of the false black and white of this image is intriguing in which the lightnings seem to intertwine with each other creating a beam of lights that, in the still image of the photograph, seems to come out of the mountain instead. than crashing on it. An incredible glimpse and an incredible "instant" of nature that happens only once in a lifetime to be able to resume in this beauty and in this magnificence that even seems to be able to give much more than would normally happen to see during a storm, like enveloped lightning to the mountain top both vertically and horizontally. Absolute masterpiece, congratulations to Paul Hammett …