Photo fo the month – March 2022
During the month of February 2022, I could not fail to choose as the photo of the month, one (in reality even more than one) shot that resumed what has been happening in Ukraine for 6 weeks now. Said frankly given that, from February to March, the situation has not changed and indeed, if we want, it has even worsened, it would have been in some ways obvious to choose also for March 2022 some of the images from the war-torn areas as the photo of the month.
But I didn't want to do it, and not because I'm blind to what's happening. I deliberately wanted to exclude the photos arriving from Ukraine in the selection of the photos of the month for March 2022, to try to give a signal, in my small way, of rebirth and change. On the other hand, March is also the month when spring arrives. And be careful: the choice is not born with a didactic-ecumenical spirit, also because I certainly do not have such an ego as to think of putting myself on a pulpit to preach about what is happening in the world. The rebirth that I wanted to choose as the photo of the month for March 2022, is first of all a rebirth that I wish for myself, for those around me and obviously for everyone, but according to a sense (yes, it's selfish I know), deliberately centrifugal that it starts from me and expands towards the other.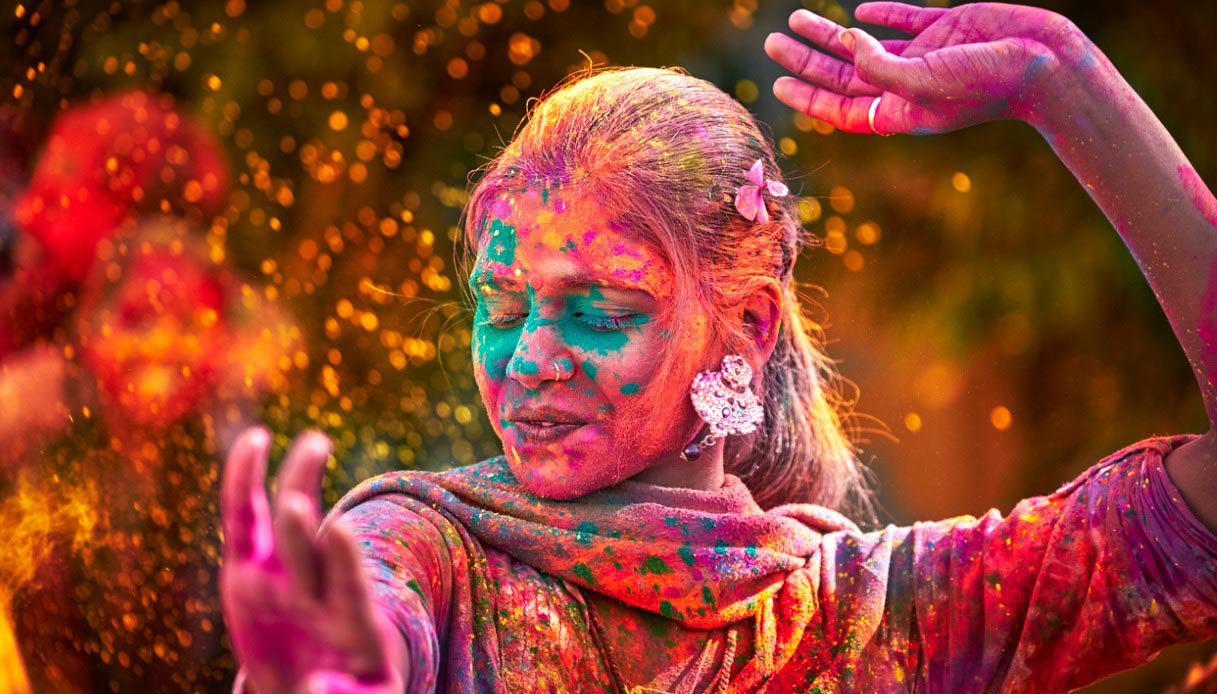 I don't want talk…
On the other hand, it is precisely the images that come from war territories that push us, among other things, to re-evaluate our lives and our problems, often rearranging priorities and maybe (given that we do not live war) they can even push us to live with a smile more than what we would have by default. We can afford it. I can afford it.
That's why for the photo of the month (actually this time it will be more than one) I chose the ones that come from the Holi Fest, in India, the festival of colors.
If you are an attentive reader of my blog, you may have noticed that I have already covered this topic in the past. It was exactly one year ago when I went to India to participate in this event which, you can imagine, is a real triumph of photographic inspiration moments for an image lover like me.
Flashback
And already last year I told you about how my week spent in India represented a moment of great momentum, of great recovery after a dark moment in my life. These are moments that happen to everyone and, I must say, even these first months of 2022 have not been great.
This is why, even though I didn't go to India this year, I started looking on the internet for some of the most beautiful photos of the Holi Fest 2022 almost as if I wanted to indirectly relive that moment of rebirth I experienced last year and , through me, wish it in a viral way, as mentioned, to those around me and to all of you who read this blog.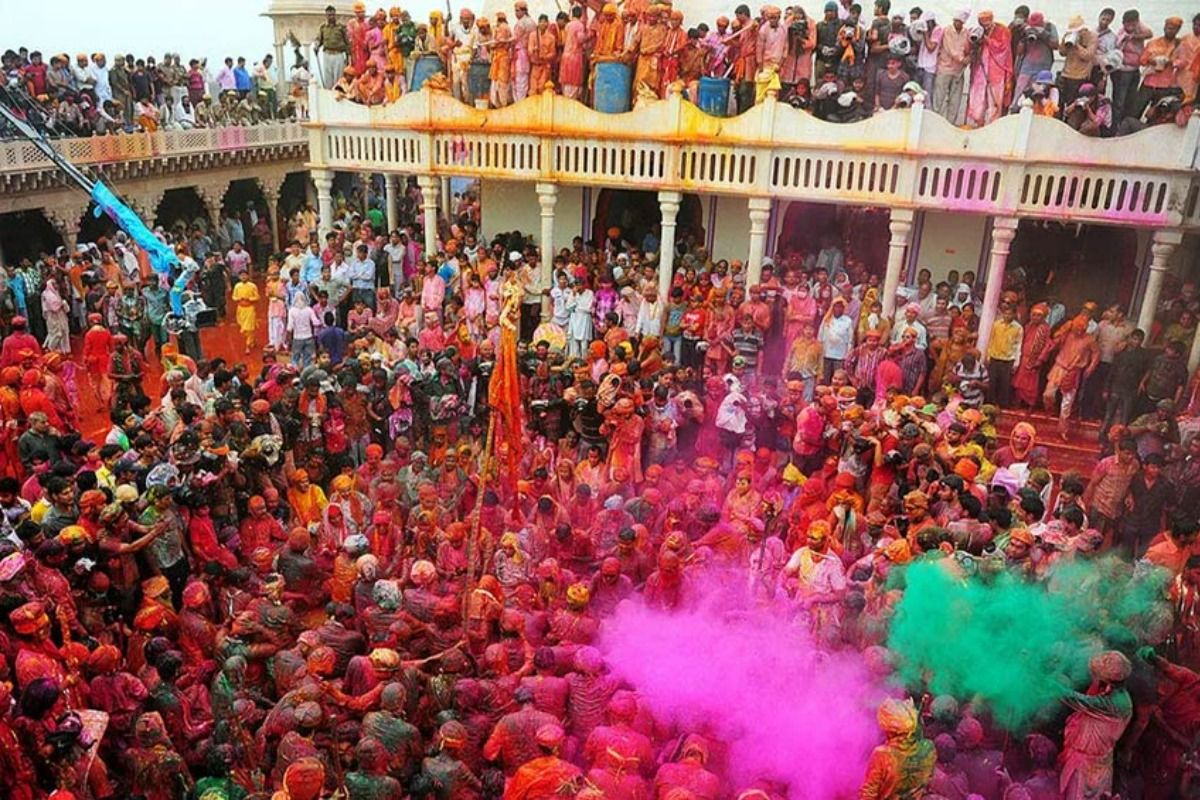 Holi is a Hindu festival that celebrates spring, love and new life.
The Holi Fest 2022 started on Friday 18 March. It's a colorful festival, with dancing, singing, and tossing powder paint and colored water. It is a particular festival that marks the arrival of spring and the end of winter. On Holi day, entire streets and cities turn red, green and yellow as people throw colored powder into the air and sprinkle it on others. Each color has a meaning. Red, for example, symbolizes love and fertility while green represents new beginnings. People also sprinkle water on themselves to celebrate. Water guns are used to spray water, while balloons filled with colored water are also thrown from the rooftops. It is also common to distribute sweets among neighbors and friends.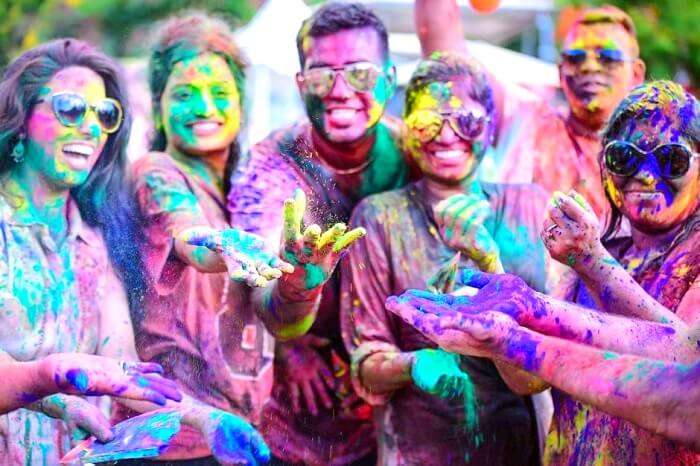 I whish
Hoping therefore not to seem too out of this world, with this post, I dedicate to myself, Roberto, a wish for a happy Holi Fest, so that I can always find the right colors around me that can inspire me not only from a point of view photographic but also humoral.
Happy Holi Fest to the people I care about the most. May this spring momentum be for them a period of rebirth towards their dreams, their ambitions: I know well, from personal experience, how important they are in life and for this reason I wish those around me to take care of them and, maybe they come from a slightly dark moment, to be able to draw a slice of enthusiasm from the joy of these images and, above all, from their spirit.
Happy Holi Fest to all of you who follow this blog. Some of you I know personally, some of you don't. And even if our lives never cross well, on this day, I take this opportunity first of all to thank you for the interest you show for the passion of my life, photography, and for my life in general, a life that every now and then, albeit through the filter of a reflex, I try to tell in this blog. You too nourish yourself with the colors of these photos, with the joy that exudes from these images. Winter is over, spring has arrived. The cold is giving way to a new heat that invites us, after all the bad things of the last two years (pandemic and war in the first place) to celebrate life, doing it together, putting each of his own into it. Each with its own color, each according to what they have, and even those who do not have, at this moment, colors to offer, can still participate in this rebirth: in fact, the show is not in the single color that everyone carries with them, me in the moment. in which, in sync, you throw them all in the air making sure that they can mix. It's the Holi Fest, but if you think about it, it's a bit like life in general.