Photo of the Month – September 2021
The photo of the month of September 2021? Do you have any idea how many 1500 dolphins can be? A lot of stuff right? Well, (spoiler alert, I'll be macabre), now imagine seeing them all dead, slaughtered, immersed in a sea of blood, theirs.
And what for then? To draw nourishment from it? To dry their meat and survive the Arctic winter and its famine?
No, simply by tradition. Yes, you read that right, tradition. There are places in the world where, traditionally, Christmas wishes are exchanged (believers and non-believers) and places where, on the other hand, traditionally, over a thousand dolphins are killed as well as dozens and dozens of whales.
This is what happened last September 12 (but it happens practically every year) in the Faroe Islands, a group of islets independent of any sovereign state off the British coast.
The power of an image
And that's what you see in the photo image of this post of mine. An image that, from my point of view, can certainly be considered absolutely as the photo of the month of September 2021.
A photo that went around the world, telling the shame of this inhuman, silly and useless practice from Asia to the Americas.
But there is more. These photos have also taken on a further meaning: yes, because at the sight of these images, for the first time in their short history, the inhabitants of the Faroe Islands, disturbed by how evident their hand had slipped a bit at all, they started to question this practice.
The power of a photo. Once again the reality imprinted on a photographic film is able to generate reflections and second thoughts that the same reality, experienced in its immediacy and in its flow without ever stopping, had not generated.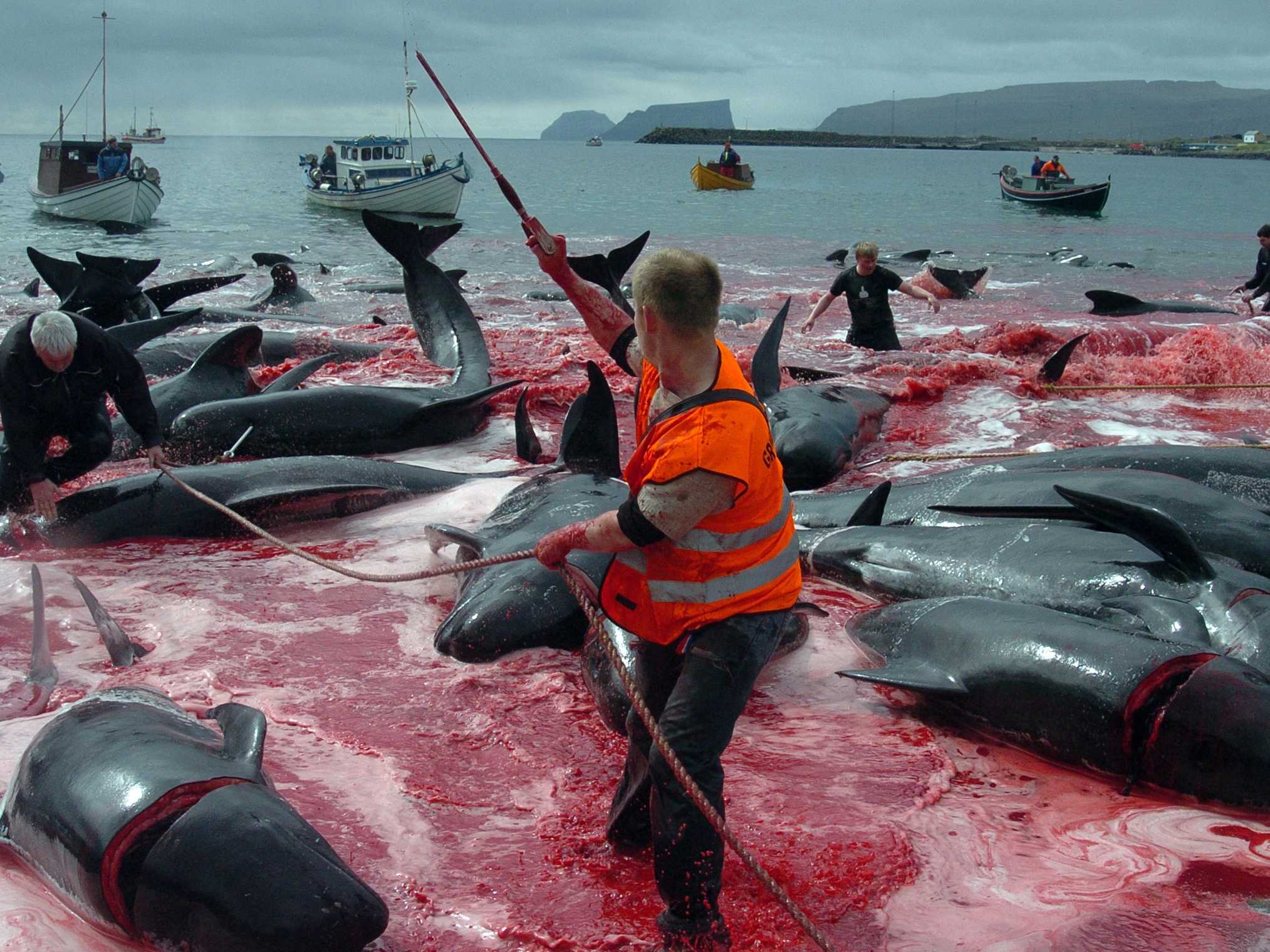 Maybe…
Who knows that maybe, thanks to these images, next year we can think of reviewing, hopefully to cancel, at best to slow down, the slaughter of whales and dolphins that takes place at the arrival of autumn in this tiny piece of the world.
And who knows, maybe even at the international level these images will not give strength to the other sovereign states with which the Faroes do lavish business, to impose on them the international rules for the protection of these incredible animals that are already at risk of extinction due to wild fishing; let alone if we can afford to lose whales and dolphins simply to keep faith with a tradition that I would call medieval.
With the hope that in the meantime nature will forget or forgive us for our stupidity.