The list of 10 football history photos
How to start the list of 10 football history photos
I am a "lukewarm" Roma fan. And I say this before talking about my personal list of 10 football history photos.
I want to clarify my position with respect to football right away. I follow it very casually, it has never fascinated me that much.

However, as a photographer, I recognize this sport as providing us, who work with lenses and lights, often perfect subjects.
But why do football and photography get along so well? I think for various reasons: first of all because football, like theater, creates situations of tension, anxiety, battle and victory which therefore lend themselves well to being on film.

And then there is another important aspect: the immortality that photography gives to things. In fact, through the photographic shots we can recall practically all the salient phases of this sport, from its worldwide diffusion at the end of the 19th century to the present day.

So in this post I decided to collect what are, in my opinion, the 10 photographs that have made the history of football, or at least those that I know or remember seeing. There will certainly be more beautiful and important ones, somewhere in the world but, I hope, you will forgive me if I have not included them in my personal top ten.
Carlo Parola enters history.
What you see here first is in my opinion the most beautiful photo ever taken on a football field. And it is no coincidence that it has also become the symbol of the legendary Panini stickers. It is perfect in everything: light, exposure, still image, realization. Unlike what is thought, it is not a reverse goal but the "sweep" of the Juventus defender Carlo Parola who pushes the ball away from his area. It is a Fiorentina-Juventus from 1950. Immortal.
A header
And who forgets this still image. It is July 6, 2006, the World Cup final between France and Italy. Zidane, teased by Materazzi, literally loses his head and hits the blue defender in the chest. He will be expelled and, also thanks to this providential expulsion, we will reach penalties and the final victory. Thanks Zinedine!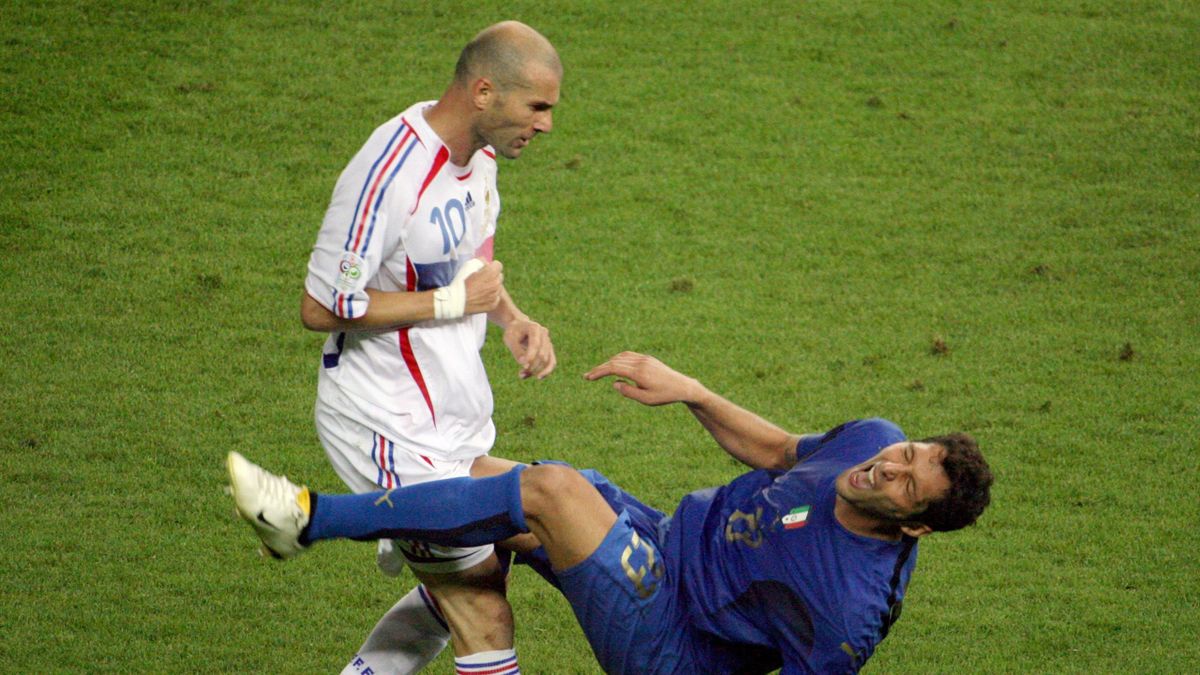 Tardelli's scream
Another great unforgettable image. World Cup final in Spain, Italy against Germany; Tardelli scores the momentary 2-0 and, thus easing some of the tension in our defense, runs screaming all over the field as if he were frenzied. Don't stop it!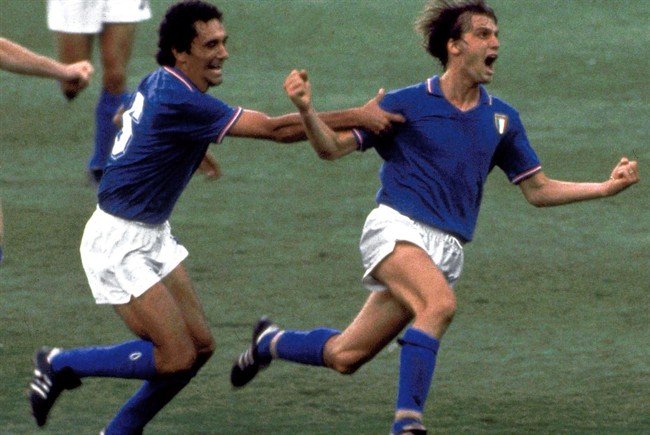 La mano de Dios.
Another historical photo among the 10 photos that have made the history of football. We are in Mexico, World Cup of 86; here the Pibe de Oro (which will lead Argentina to win the competition) scores one of his mythological goals, but by hand, against England. Referee and linesman do not notice anything, but the fact does not escape the reflexes of hundreds of photographers scattered along the bottom line. It will be history.
Even the divin fails
Another World Cup final, once again with Italy as the protagonist; this time, however, the epilogue is dramatic. We are in Pasadena in California, Italy-Brazil final penalties. Roberto Baggio, who had literally dragged our national team to the sound of goals, falls right on the most beautiful spot by making a mistake (but he will not be the only one) of the penalties against the gold-green. Tragedy.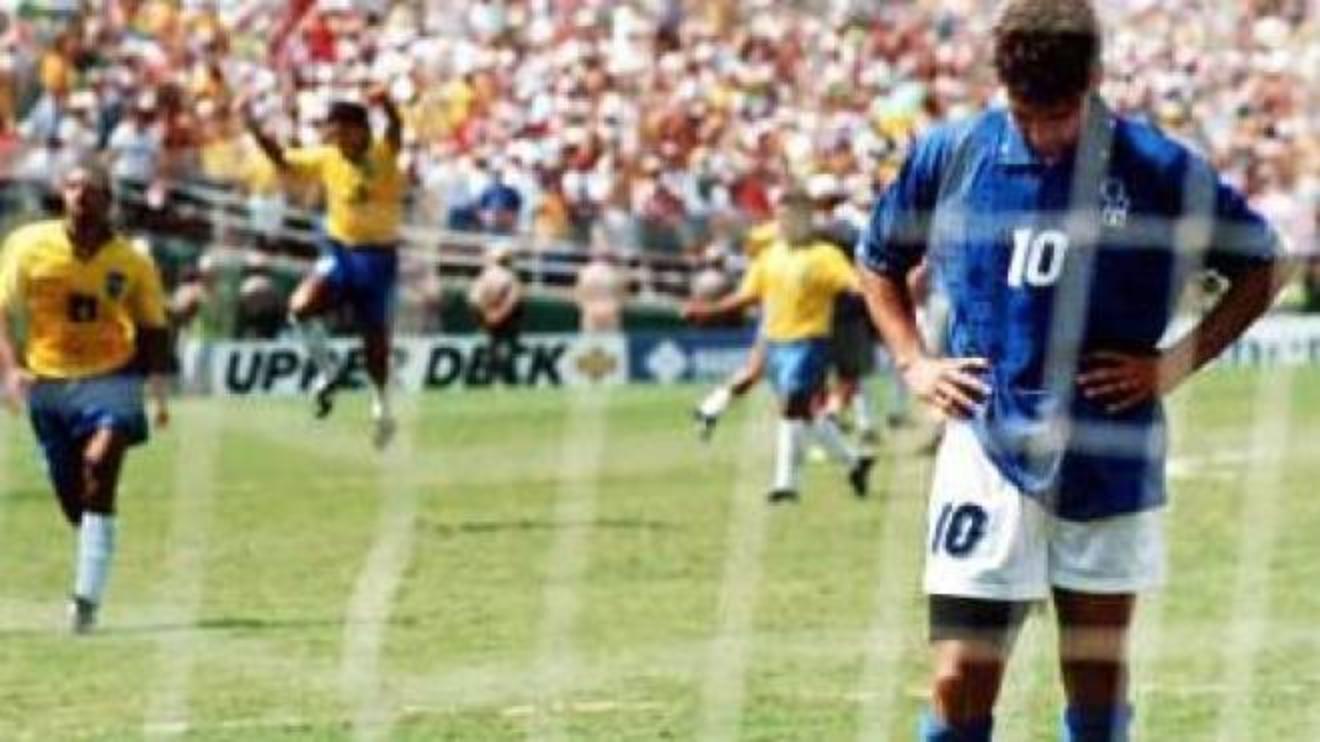 A miracle in London
It was the 2015-2016 season when Ranieri, at the helm of Leicester (game to save himself), incredibly won the Premier League, beating billionaire budget clubs such as United and Chelsea. Once again David has beaten Goliath.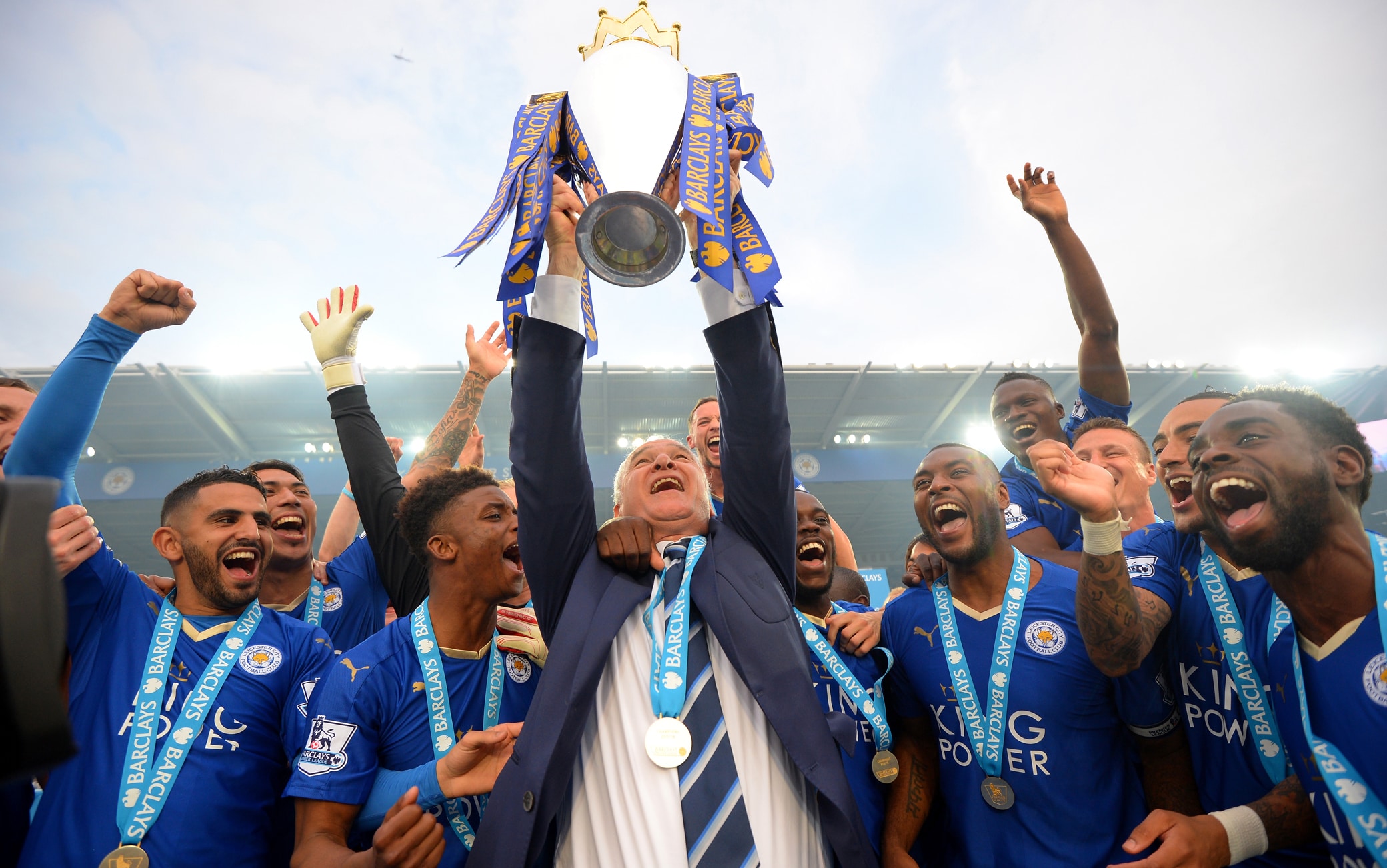 Danish heart
We are still in the 2020 European Championships. In the Denmark-Finland match, a Danish player is caught on the pitch due to cardiac arrest. The captain of his national team, Simon Kjaer, immediately understands the problem, pulls his tongue out of his mate's mouth to avoid suffocation and orders other Danes to act as a screen for him to be rescued away from the eyes of the world. A true Captain.
Let's go to Hamburg
I may be lukewarm but I am still a Romanist. They cannot therefore leave out this shot: it portrays Francesco Totti, the historic captain of Roma, as he scores the decisive penalty against Australia that will allow the 2006 national team to move on to the next round. What courage!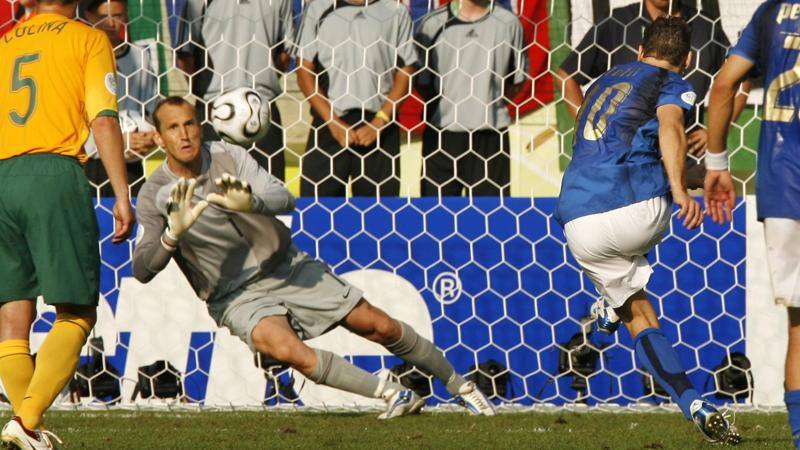 Overs
This could not be missing from the 10 photos that have made football history. It was January 25, 1995 when Eric Cantonà, who was then a member of Manchester United, reacting to the insults of a Crystal Palace fan hit him with a kick in the face worthy of the best Bruce Lee. Severe but fair.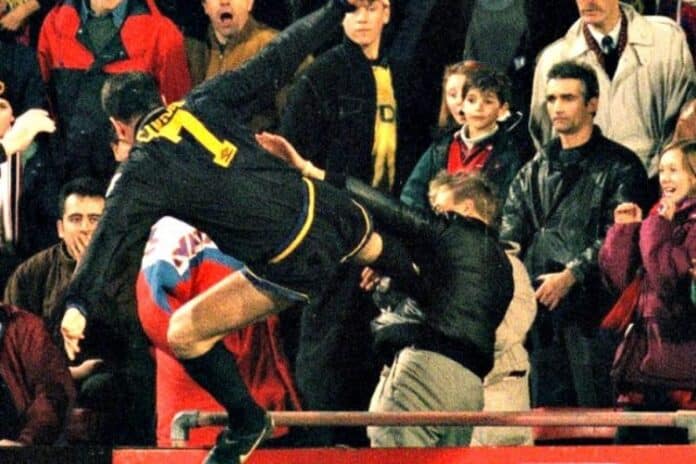 Donnarumma does not know…
I could not fail to include in this series of photos an image of Mancini's last victory for Italy, once again on penalties, against England, the final valid for the assignment of the Euro 2020 trophy. Our goalkeeper Gigi Donnarumma para the last English penalty and gets up as if nothing had happened. He didn't realize we had just won the title. Magical distraction.