Fujifilm X-T30 II
As you know if you read this blog regularly, from time to time I reserve the right to analyze with you the latest leading products presented in the "high level" camera market. I think it is an interesting exercise because on the one hand it provides me with ideas for new purchases, on the other it keeps me updated on the latest technological solutions which, inevitably, are then mapped into new artistic solutions for photographers. With this in mind, today I want to talk to you about the Fujifilm X-T30 II.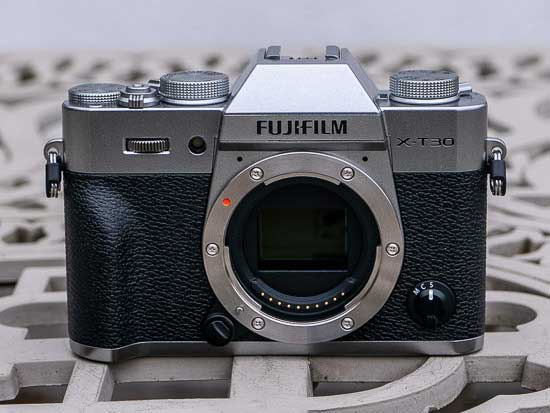 Intro
It is a mirrorless mid-range product with APS-C sensor technology that Fujifilm launched on the international market last October. A mid-range product, as its price already tells us, which varies between 850 and 1000 euros for the version with XC 15-45mm lenses, and between 1100 and 1300 euros for the version with XF 18-55mm. Both versions are produced in China. But they don't point it out.
Main features
I think we can say that the heart of the Fujifilm X-T30 II is its 26.1 megapixel APS-C sized "X-Trans IV" CMOS sensor with the famous image processor X-Processor 4 on board which, like perhaps some of you he will recall, had been seen in the past already aboard the X-T4.The Fujifilm X-T30 II is capable of recording DCI 4K video (4096×2160 pixels) with a frame rate of 29.97p / 25p / 24p / 23.98p and data rate from 200Mbps / 100Mbps. It can also record 26 JPEGs / 17 RAWs with 30fps mode, 32 JPEGs / 17 RAWs with 20fps mode, 81 JPEGs / 18 RAWs with 10fps mode, and 90 JPEGs / 18 RAWs with 8fps mode.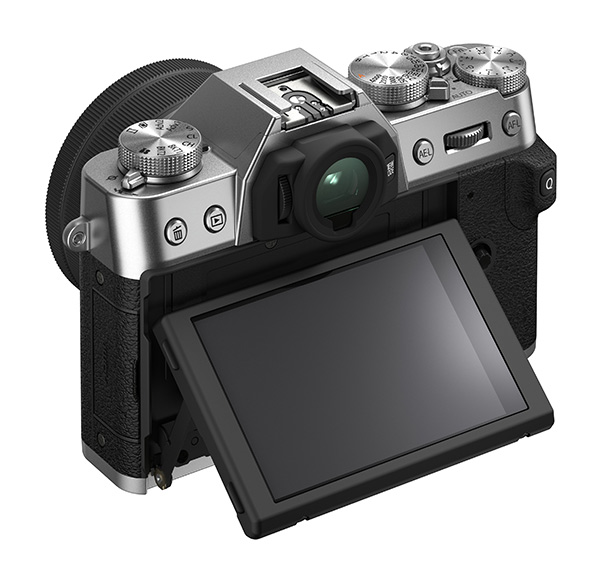 The ISO configurations, in particular those of the Auto Control mode, have been optimized and so the Fujifilm X-T30 II comes with ranges ranging from 80 to 51200. Image control in the Fujifilm X-T30 II is entrusted to a display 3-inch camera placed in the central part of the camera with a resolution of 1.61 million dots per inch. Many but less than the 2.36 million points of the 0.39-inch OLED viewfinder. In the short range, the connectivity of the Fujifilm X-T30 II is ensured by the HDMI output which therefore allows viewing of high-definition images on TV, as well as by Bluetooth and Wi-Fi; the latter two technologies are used by automatic shutter systems.
Filters
What would we photographers of today be without the preset filters of our modern cameras? The Fujifilm X-T30 II puts thirteen at your disposal. As color filters we have: Toy Camera, Miniature, Pop Color, High Key, Low Key, Dynamic Tone and Soft Focus. Then there are filters that highlight one color at a time: Partial Color Red, Partial Color Orange, Partial Color Yellow, Partial Color Green, Partial Color Blue and Partial Color Purple
Movie mode
If you plan to use the Fujifilm X-T30 II camera to make small amateur videos or films to be published on Youtube, you should know that you can use 12 different filters that could be useful for creating special coloring effects on your film, giving it a greater sense of professionalism. and originality.
There are in particular 9 colored filters: the standard, Velvia, Astia, Classic, Pro Neg. Hi, Pro Neg. Standard, Classic Neg. Eternal and Eternal Bleach. On the shades of gray and similar tones there are the film modes Monochrome, Sepia and Acros.
Dimensions
We conclude our analysis of the Fujifilm X-T30 by talking about dimensions. In the case of the Fujifilm X-T30 we are talking about a volume of 118 x 83 x 47 mm, in line with the other compacts of the same price, and a weight that does not exceed 400 grams.