Organize a photo shoot: premise
How to organize a photo shoot… There is a photo shoot if there is a journey, internal or external, to remember.
Every trip exists three times,
When you dream it,
When you live it
and when you remember it.
I read this sentence some time ago and it immediately caught my attention, it entered my head like a mantra, even for my profession.
You can travel aimlessly, just as you can shoot without planning, or you can devise a planning, a roadmap to optimize time, costs and energy.
I repeated this phrase again, on the occasion of the realization of various photo shoots, because although I am not a lover of the rules, preferring instinct, impromptuism and free inspiration, I have learned that discipline makes us free … To create, to realize and experiment.
In this article I want to share my experience with you and give you my suggestions for being organized and efficient during a shooting.
Shooting or Photo Shoot?
Let's start by distinguishing the two definitions: Shooting in English is used as a synonym for service, in Italy in particular, it is used to indicate a certain type of photo book relating to the world of fashion and art in general. Its purpose is purely advertising, therefore it is created ad hoc for websites, online magazines, campaigns.
The photo shoot, on the other hand, is made by anyone, to remember a particular moment of their life, even a private one, such as a birthday, a baptism, etc.
Where do we start from?
Definitely from an idea, which can be yours or suggested by the customer.
Without a concept, in fact, it will not be easy to carry out the following steps, such as the choice of the location, a mood regarding the look of the model, the lights and a first post-production projection.
Knowing the "story" to tell through the shots will make it easier to determine everything else.
Knowing WHO will pose for us can also be useful, because knowing what its strengths are will save us a lot of time, eliminating everything that is incompatible with its characteristics.
Password: Plan
Here we talked about the importance of the organization to photograph the Northern Lights. The same applies to the shooting with an addition: watch out for the time factor.
Unforeseen events will certainly happen, so it's better to be prepared and those who start well, with planning, are halfway there!
Very often it starts from the budget; whether it is unlimited or not, it also serves to create a spending plan that will be the embankment of our creative river.
In fact, we will have guidelines for the choice of our collaborators, of our team composed of MUA (Make Up Artist), costume designers, any photographic assistants.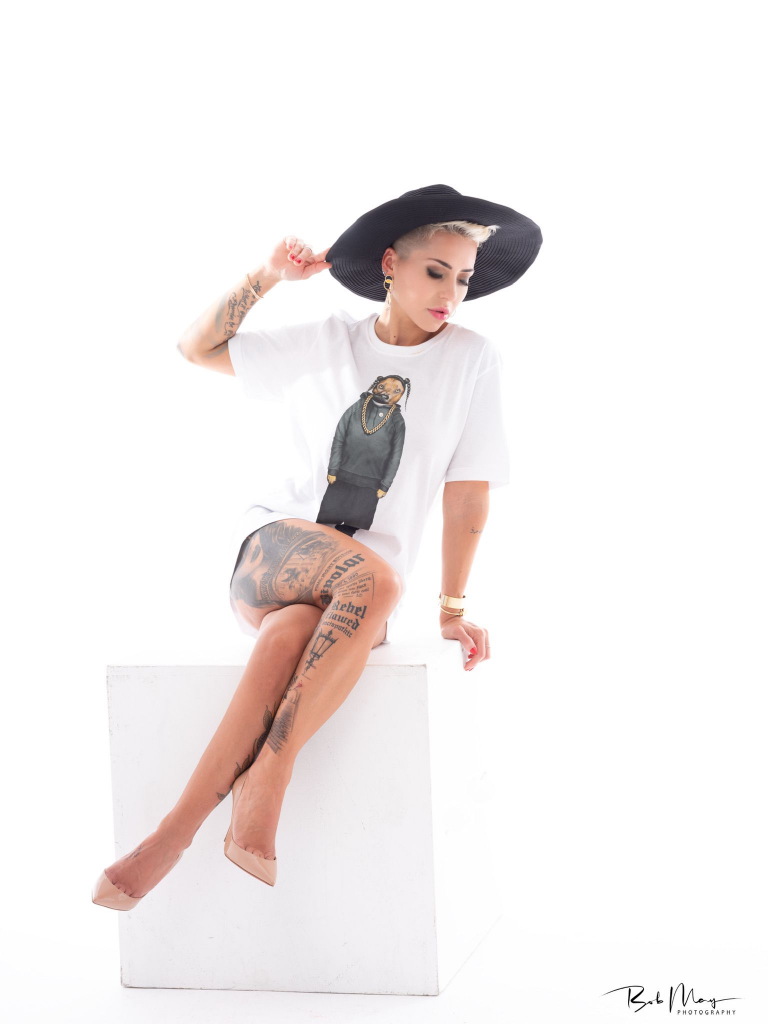 For professional photographers, the equipment should already be supplied but this also depends on other factors; based on the subject, style and location, we will in fact choose the equipment to use, in which case it is necessary to procure the missing material (buy or rent it, today there is a lot of choice).
Drawing up a to-do list is a great way to not get caught off guard!
Fiat lux!
Easy to say, if you are the Creator, better think about it, if you are a mere mortal!
The choice of light varies according to the location. If we are outdoors we will have to make the most of natural light, to our advantage, so we will also have to take into account the most suitable time slot for shooting and therefore, the time available to us.
Have you ever thought that the word "photography" comes from the Greek light (φῶς | phôs) and handwriting (γραφή | graphè): "writing of light", or "writing with light"?
Light is the raw material with which photography works and you have to know it very well.
If you are passionate about shooting outdoors, there are numerous courses that will give you valuable knowledge on how to best use natural light (and I don't just mean solar light: even the moon and stars are natural)!
Instead, if we shoot in a studio, then it will be necessary to agree with the managers to understand what equipment they will put at your disposal and which of them you will need.
If you have made it this far without panic, you are almost ready!

Here is that the shooting, like a journey, exists three times: when you plan it, when you live it and when you remember it. Or rather, when you review the photos, to your immense satisfaction!
I realize that writing a compendium on how to organize a shooting is quite complex, because as I list the phases of a production, new details, unexpected events and possibilities come to mind.
As in all sectors, the experience in the field will help you to increase your baggage, so a little apprenticeship is welcome, if you have this possibility.
Remember that, of all the previous points, the most important is the ability to adapt and problem solving. Face any unexpected with positivity and think outside the box, with the right planning and a generous dose of creativity, you will be able to bring home a great job, with the knowledge that you can constantly improve.
Accept the advice, welcome the criticisms and prepare for the trip with the certainty that you will always be more than yesterday, less than tomorrow …