4 vintage cameras that I would still buy…
4 vintage cameras that I would still buy… As I happened to write several times in this blog I am lucky, but thanks to my work (not because something falls from the sky), to be able to give vent to my passion for photography by giving me cameras, even very expensive if necessary , but always functional to my artistic goals. So here in my house, I assure you, you will find a long list of machines and accessories of various brands and models, often just released on the market.
Yet I do not hide from you that, despite this luck, I often want to go and fish out in some closet, some of the machines I have used in past years, perhaps even more than 10 or 15 years ago. Because? I believe there are two basic reasons. One is emotional: it is often not so much photography that takes you back to an age you loved living more than the others, but, for us photographers, it is often the camera that takes you back to that age, to when you used it and, indirectly, to the images you have taken. A second reason is purely technical: there are products that despite being considered vintage in all respects have performance standards that make them still (almost) comparable to modern ones.
Here, in this post, and in the next I want to talk about it, describing some of these cameras, still on the market, and still absolutely valid.
Pentax K1000
Photography would be enough, which as always I report below, to explain why I am still in love with this product. The 35 mm Pentax K1000 is a wonderful camera made of aluminum and therefore very light (weighs 525 grams) but also very robust and precise. Just think, its first appearance on the market dates back to 1976, over 40 years, but you can still buy it online today by spending around 200 euros. Some technical data: the shutter speed moves in the range from 1 to 1/1000 sec and has a maximum aperture of f2 measurement. It is also equipped with advanced features for its "era" such as automatic exposure, integrated exposure meter, manual programming mode, multiple exposure and panoramic setting. As mentioned, the price for used cars is not unsustainable: therefore, if you would like to give in to the temptation of buying them, I suggest you pay attention to one thing: the integrity of the structure. Ask the seller to send you real photos of the product, not from the catalog.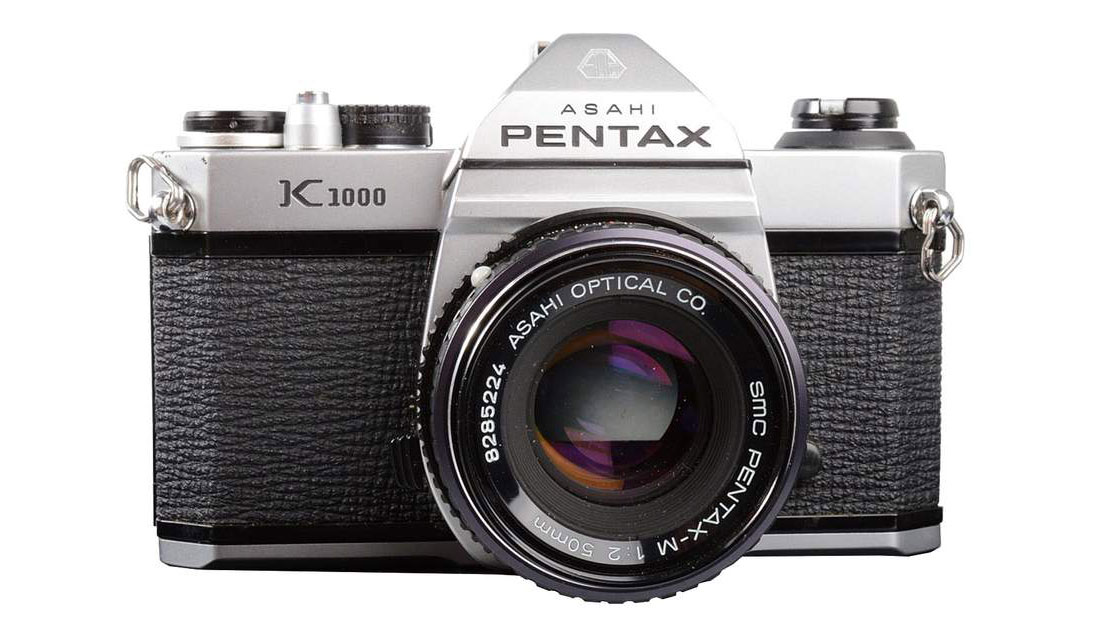 Nikon F2
If James Bond were a camera it would be a Nikon F2. Look at it. It is the perfect representation of the 70s and in fact it turns out that it was produced exactly over that decade and was then replaced by evolutions such as the F3, F4, F5 and F6 which however, let me tell you, have not inherited the charm of the "mother ". The shutter is on the focal plane with horizontal travel titanium foil and allows a shutter speed from 1 to 1/2000 sec. Like the first mentioned Pentax K1000 it is a 35 mm, it works perfectly even without bacteria and is / was equipped with a self-timer from 2 to 10 seconds. Always like the Pentax K1000 you can also find the Nikon F2 online, obviously used, at a base price of around 200 euros.