Perchè ho deciso di scrivere un post sui 5 errori più comuni in fotografia.
Since photography is taking up more and more space in my days, also due to this blog, I happen to spend hours on the internet looking at the shots that other photographers like me take in the rest of the world.
I find it a useful exercise since no one can ever define himself as completely "arrived" in his field, and that there is always something to learn. From everyone.
Allo stesso tempo però questa mia attività di scouting e analisi mi porta spesso anche a rilevare dei macro errori (talvolta anche in foto che io stesso ho realizzato in passato con minor consapevolezza) che ho pensato in questo post di racchiudere in cinque macro aree principali.
Occhio alle foto sfocate
Sembra strano trovare questo in cima alla lista 5 errori più comuni in fotografia.
Eppure non vi immaginate quante (ai miei occhi) foto sfocate mi capita di vedere su Facebook ed Instagram, anche da parte di persone che invece dovrebbero avere una certa famigliarità con la macchina fotografica.
The reason? A careless eye in post processing that makes us say, too hastily, that everything is fine.
Come evitare le foto mosse?
Come evitare sfocature inattese? Oltre ad una maggiore attenzione nella revisione dello scatto può essere utile avere una velocità dell'otturatore non troppo bassa (1/50 per soggetti statici e 1/400 minimo per soggetti in movimento) e stabilizzare al massimo la macchina fotografica poco prima dello scatto.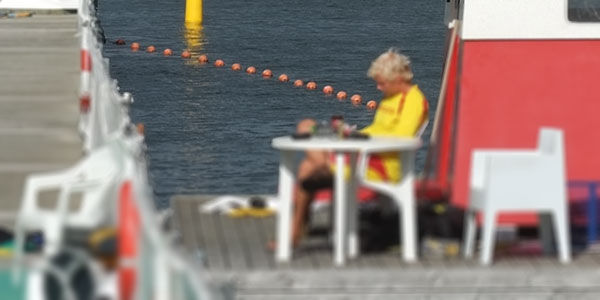 Respira e scatta
Non so se ci avete fatto caso anche voi. Io sì. In passato quando ad esempio eseguivo foto di paesaggio o book fotografici a soggetto singolo in studio, il mio dito ci andava particolarmente pesante sull'otturatore.
La mia era una sorta di politica di fotografia "a strascico" ovvero, fotografo il più possibile, come se non ci fosse un domani e vedrai che qualcuna almeno tra le foto che verranno fuori mi andrà bene.
Era una tecnica funzionante: sì, nel senso che sparando in continuamente di shooting effettivamente riuscivo alla fine, tra migliaia (e non sto sparando numeri a caso) di foto a trovare quelle 20-30 che erano esattamente come volevo.
Tuttavia non si può dire che questo sia un approccio efficiente, seppur efficace. Pensate infatti cosa significa star li a post-elaborare 1000 foto.
Non era facile per me, e ad essere onesti, non lo era nemmeno per la memoria del mio Mac
Era però, lo capisco solo oggi, una tappa da cui passare per arrivare a quella che adesso chiamo la "consapevolezza dello scatto". Oggi lo stesso book, in studio o paesaggistico, finirà per contare al massimo un terzo delle foto che scattavo prima.
Why? Because now I am much more aware while photographing what I am photographing and what I want to achieve from my photography.
È una consapevolezza a cui si arriva con l'esperienza sul campo e solo dopo aver raggiunto una approfondita conoscenza della macchina fotografica, quindi non stupitevi se vi accorgete di non possederla sin da subito. Arriverà.
Melior NON abundare
Crowding of subjects is one of the most common mistakes, which is why I decided to include it among the 5 most common mistakes in photography.
Obviously there is no maximum number of subjects that can be included in a single shot but my experience tells me that there should be at most one main subject and a few others who, however, must have a complementary function.
The eye of the "visitor" must in fact focus on the primary subject and all the others must appear only as a contour to the view, not distracting the view from the primary.
Focusing on a subject, in addition to making it easier for the end user to see the shot, also makes life easier for the photographer since there will be fewer points, within a single photograph, in which to control lighting and focus.
The equipment is at your service and not the other way around
A typical mistake that many, especially non-professionals, make is to try to take shots thinking about the best that their camera allows them to do.
So for example we will have "landscape architects" or "primo piano addicted" who have taken these paths not out of a personal predisposition but simply because they realized that their camera gave its best in such contexts.
It is not a concept of photography that belongs to me. Let's remember that photography is an art.
Van Gogh didn't use orange because he liked how it came on canvas but because it was able to better express some of his inner anxieties.
Similarly: think in your head about the photograph you want to make and only after this you prepare your camera to reproduce this idea as faithfully as possible.
If necessary, even if it is an expensive choice, I admit, do not be afraid to change the instrument: however, you will gain in satisfaction. Here I show you one with which I get along very well.
Limit the corrections
I understand that in the era of Photoshop and filters this may appear to be an archaic concept, but so be it. Go easy on editing your shots, or use common sense and measure. Let yourself go to those over edits that only end up giving the image a heavy and tacky look in which the initial subject has lost all its initial nature.
At the same time, however, don't be lazy. Almost never a RAW can keep the original look of when it was shot. Small adjustments in brightness, contrast and saturation can help you complete the work you started when, as mentioned earlier, you first imagined the photo in your mind, giving it depth and structure.