The Holi Fest
Holi Fest… There are 5 things every photographer should definitely shoot with their trusty camera at least once in their life. One is the Northern Lights: I told you about it in this blog, the greatest natural spectacle in the world, the power of the starry sky that becomes light, colors.
The problem with the Northern Lights is that it is not easy to reach the places where it is fully observable and it is not entirely predictable.
A second major world "Mecca" of photography is certainly the Holi Fest, in India. It is a Hindu religious festival, which, more or less coincidentally coincides with the spring equinox and which, strictly on a full moon day, recalls the victory of good over evil.
A great festival celebrated mainly by the youngest, famous in all over the world for the cascades of colored powder that are thrown into the air, coloring, falling, faces, clothes, entire landscapes.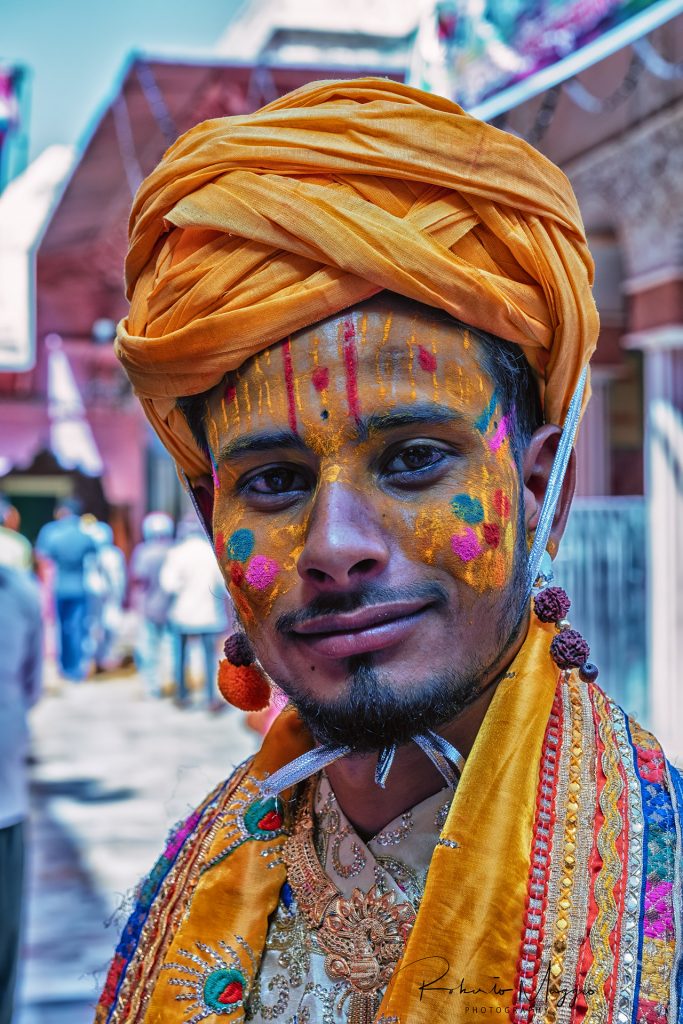 Photography and thoughts during Holi Fest
Now, returning to the theme of this blog or photography, mixed with ice with some of my thoughts, you understand well that being at the Holi Fest, as happened to me this year in Dauji near Agra, meant finding myself in front of the two "scenic-natural" elements that make a photographer happy: colors and light.
And in fact it was an "orgy" (allow me the term) of light and color and, I won't hide from you, that all of a sudden, the inputs on the subjects to be photographed had become so many that I believe, from a certain point in then, of having even lost control of my shots. I pressed, continuously, and my trusty reflex resumed, saved, remembered.
Asphyxiating heat, colored fumes everywhere, a terrible noise have been the landscape for a machine-gun of clicks, I would not even know how to count them; yet, you won't believe it, despite the fact that they are 80% random shots, only very few were to be deleted.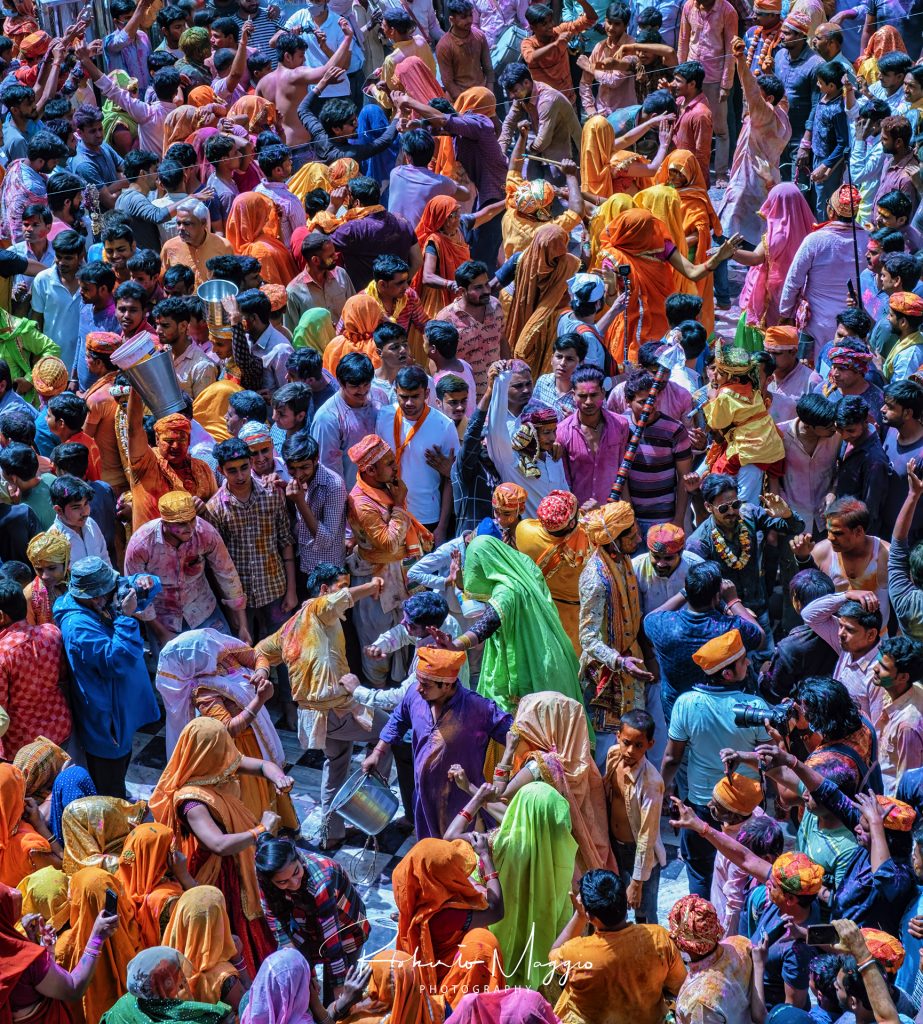 Tips
Tips on how to schedule your photos for the Holi Fest? Mainly I would like to give 3 indications in this regard: the first is to equip you to go to the place, the Hindu Temple dedicated to the event, with at least two cameras (both covered by cellophane or adhesive film) in tow because as soon as the party begins you could be hit by colored powders and your goal with you.
The second advice, connected to the first, is to find the right distance to take the photos.
I know that your instinct as a reporter will lead you to try to stay as close as possible to the subject but the problem is that, if you get too close, you will end up "becoming the subject" or being incorporated into the maddened crowd until you no longer see nothing within an inch of your nose. Look for raised positions where then the colors (which tend to fall back after being thrown) will not arrive.
The third piece of advice I give you is to plan, at the end of the party, to position yourself at the exit of the temple to be able to photograph the colorful faces of the participants who leave the structure with a big smile on their faces and happy to be photographed.
The fourth tip
Finally, there is a fourth piece of advice, out of competition, that I would like to give and that I have already anticipated in part in other posts on this blog which is the following; over time as "the sacred fire of photography" grew in me, I realized that I had become more and more good in my shooting, but too many times the eagerness to capture that crazy shot, to show proudly on Instagram, it has led me, too many times, not to fully experience what was happening around me.
Here this is a sin, as well as an error, also because, and of this I am convinced, in order to capture with your shots the soul of a people, of a party, of an event, you have to try to understand it from within, with great openness of mind, without preconceptions and with empathy.
Otherwise we are just reporters but not photographers; which is different.
During my very hot hours around New Delhi on the occasion of the Holi Fest, several times, a few times, but good, I also had the "courage" to lower the camera and look at the party with my own eyes, trying to make it departs, with respect.
Salient features
And it was on this occasion that I understood one of the salient features of the character of the Indian people, that is to be often the bearer of "deep convictions" (think for example of Gandhi), in this case religious, which even in a moment of Worldwide pandemics have led millions of children to throw themselves on the street, to celebrate once again the victory of good over evil and the defeat of the demon Holika.
Abroad this "crowd" was judged as a "madness" but I, having experienced the event closely, I do not feel like judging these guys, because I fully perceived their desire to keep alive a custom that , for a few days a year, it gives them a sense of celebration, of rebirth, of peace.
Celebrate!
And if a party serves to celebrate peace then so be it!
Here while I was I tried to focus on these considerations, but in my head, and not with the lens, to make them more internally mine; and it was then that, putting my reflex in my backpack, I also found the courage to take that step forward, say hello to the white of my shirt, and enter for a few minutes "inside" the wild explosion of colors of the Holi Fest.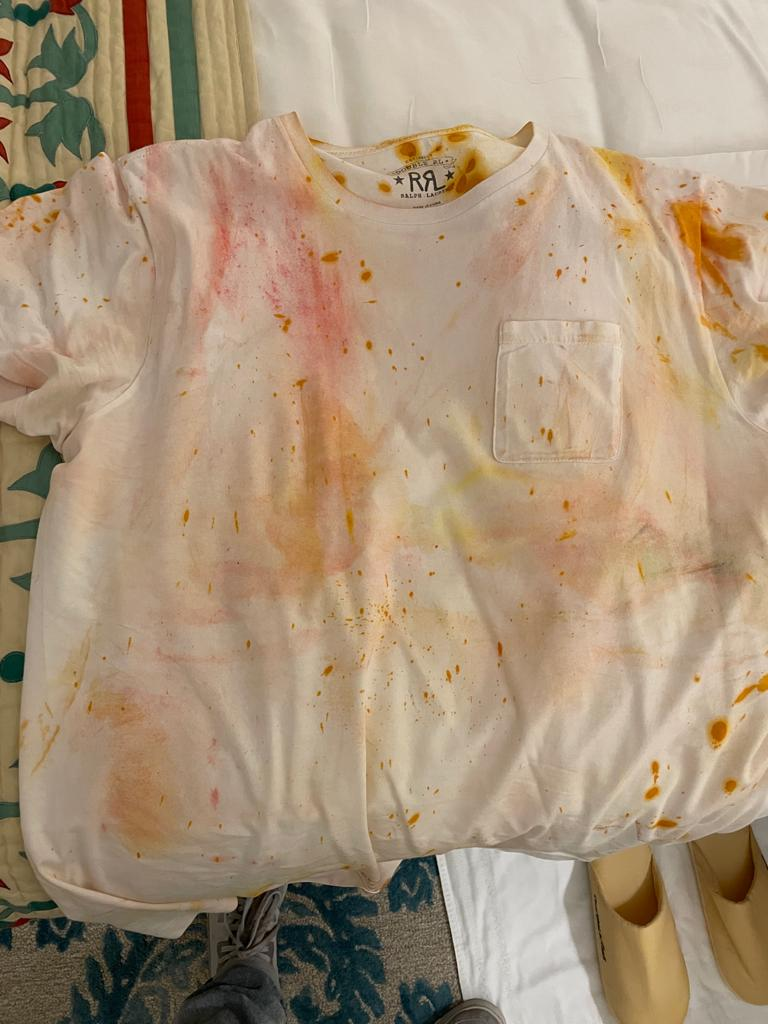 In addition to a dirty t-shirt but more beautiful than natural, I would not have shots to show you, and besides, it would not have been possible for me to take them, to share that moment with you. I have some shots etched in my memories, three in particular that I think I will never delete, they portrayed color, sweat, smiles.
PS: at the beginning of the post I told you about at least 5 places / events that every photographer should shoot at least once in their life, but in reality I only showed you 2. It is not a mistake; some of the missing ones I have already had the good fortune to take them back and I will show them to you in the next posts, others I have yet to photograph them in my next travels around the world. Follow me.